< All Blog Posts
Jester King: Sour To The People!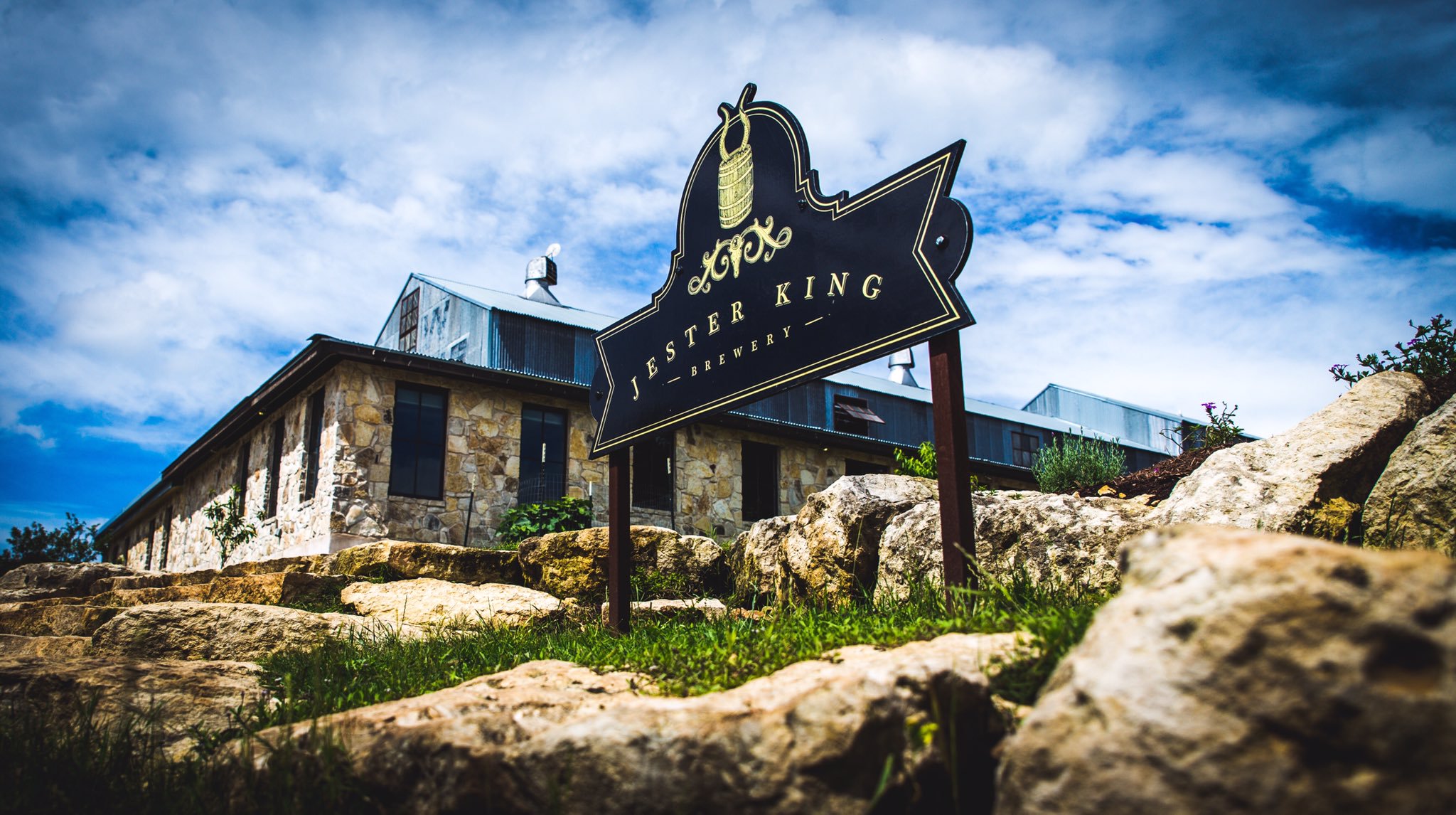 Blog
---
Based from their farmhouse brewery in Austin, Texas, Jester King have been mastering the dark art of mixed fermentation for over 12 years.
Taking influence directly from the Belgian Lambic traditions, they initially started their cool ship program in 2010. And as with many breweries who start down the wild path, it had an initial objective of seeing whether they would be able to brew these beers successfully in the first instance.
Thankfully for the beer buying public, the early days of experimentation proved to be a success with last year seeing the 10th anniversary of their Spon 3 vintage three-year blend. A beer that has become their flagship brew and a go to for any discerning sour beer fan.
Blended from the previous three years vintages, it has become a benchmark in modern sour beer brewing, and cemented Jester Kings reputation as a world leading sour / mixed ferm brewery.
From here, other fruited and wine inspired iterations have followed, making this an unrivalled series that regularly scores extremely highly on beer ratings sites.
The Sun, The Moon and The Stars
The story of how this beer is made has a definite fairy tale quality to it. Utilising a cool ship (a large, broad and open topped copper vessel in which wort cools), the brewing team nominate one night in the year – one could argue when the stars align – to fill the cool ship and then leave it to inoculate in an open windowed room.
This allows all the local microbes drifting through the Texan night sky to settle and start their merry dance with the wort. It's this part in any wild beer making process that creates its mystery – man made processes cast aside in favour of a wholly more spontaneous approach.
The unpredictable nature of the elements and the cool Texan night, brings the magic to the cool ship, inoculating the wort and developing its sense of place, ready for its next stage in the brewing process.
Hops are also an important part of the recipe, although not the fresh over abundance that people are used to in pale world. Over at JK it's a different story. Hops are aged in hessian sacks in the loft of the adjacent barn, with the natural heat drying them out and allowing them to be used as a more subtle dry hopped addition. Another un-interfered process that allows nature to do its slow work.
A Sense Of Time & Place
This sequence of processes ties the brewery to its place and its terroir, leaving a unique stamp on the beer. That's even before the beer is barrel aged to soak up more nuances or the blending process even takes place. Jester King are incredibly passionate about their provenance and it shows in the beer.
And as you might imagine when finished, it's in hot demand for locals and for export markets alike. That said, with limited batches being produced we are extremely pleased to have secured a small allocation to sate our super fans here in the UK.
Jester King will also be making a journey over to these shores in June – they will be pouring at Riverside festival in London on June 2nd – 4th as well as participating in TTO's, tastings and collabs. Keep an eye on our Instagram for further details and opportunities to taste this incredible beer from the US.
If you'd like to order Jester King from us, simply email [email protected] or fill out the form here