< All Blog Posts
Marlobobo – From Mead To You…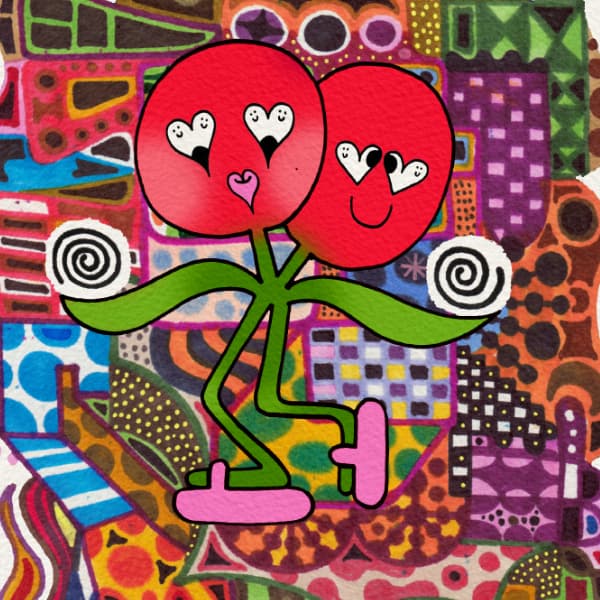 Blog
---
OK. We couldn't resist that as our kick off pun. We'll beehave ourselves and try to steer clear of any more mead / honey related gags from here on in. Promise.
One of our greatest import pleasures is bringing over Marlobobo every year. Predominantly making small batch mead, they also turn their hands to other categories. Beers under the 'Marlobobo MegaBear' banner are also produced, with experimentations into Pet Nats, spontaneous fermentations, and ciders blurring the lines of definition of Marlobobo as producers. It puts them in the category of that rare breed, who are constantly chasing the ultimate taste experiences, like a flavour alchemist exploring all possibilities without constraint or stylistic guidelines.
Humble beginnings
Based in Vestfold, Norway, Marlobobo are a small two man team who have grown a simple home spun operation into a highly desirable and romantic brand. With the help of Øivin Horvei's playful and somewhat psychedelic artwork that evokes Barbapapa at the hand of Matisse, the bottles are a shelf statement in their own right.
From a standing start, 500kg of Norwegian Honey, and a tonne of locally harvested berries, both Marius Loktu and Geir Magne Olsborg have built a small batch mead operation that has won fans and accolades the world over. So much so, that due to adhering to seasonal harvests and practises there is only ever so much of the honied elixir to go around. This years import has seen an accent on Barrel aged meads with Bourbon barrels and Gin casks acting as the resting vessel for this decadent expression of natures finest. We also have Marlobobo's flagship mead 'Stevnsberry 2021' back on deck – the perfect vertical taster that morphs and shape shifts with age.
The fresh fruit, the whole fruit and nothing but the fruit
Formed in 2019, the pair have built immediate relationships with some of the best producers and beekeepers local to them, and as a result operate in the most sustainable manner possible. Cyclical production methods mean strategically placing beehives around fruit trees, that will bear the co-ingredients for the mead later in the season. This pollination project of bees, flowers and nectar, hallmarks Marlobobo, however the symbiosis doesn't stop there.
The 'Circularity' project see's this evolution continue with spent fruit being further utilised.
Our imported version is 'Circularity 3.03' a Pet Nat with Sunrise apples and 'retired' blackberries from the mead production. This pre-loved fruit still has plenty to give after a very sensitive extraction process for the mead, and acts as the perfect extension to the range.
'The products we release are a good mix of pure fruit and honey expressions (like pairing raspberries and raspberry honey as the only ingredients) and more adjuncty offerings with vanilla, maple syrup, cocoa nibs, oak etc.'

Marius Loktu
With little or no water being used, and low production intervention the final liquid is spectacular. Whether that be the 'Smorph to Next Kernel' which highlights their subtle blending skills across three meads from 2021, or 'Stevnsberry Bramble 20/21' that takes their annual release and lets it dance with Blackberries inside a gin cask, there is no denying this unique hybrid wine.
For the cherry wine aficionados, they will recognise the 'Stevnsberry' or 'Nordic Grape' from our friends at Frederiksdal. If you're familiar with this dark fruit and its high sugar and acid content, you'll know exactly what to expect as it combines and combusts with the amber nectar.
Marlobobo Megabear
Amidst excursions into plum, blackberries, cherries, exotic adjuncts and barrel ageing, their beers offer another side to the business. This years import see's three beers in the 'Megabear' range jockeying for position alongside the mead and pet nat. 'Diffused Blur' and 'Uvula Drive Thru' show what they can do with the world of NEIPA's, whilst 'Bottomless BOB' sates our desires here at DL for a full bodied Imperial stout. More vanilla, dark maple syrup and freshly roasted coffee than you can shake a wizards stick at.
We hope you enjoy the mind boggling world of Marlobobo as much as we do – hit us up here for more info or for account details on how to stock this incredible range from Norway.