< All Blog Posts
Phantom Spirits – Expect The Unexpected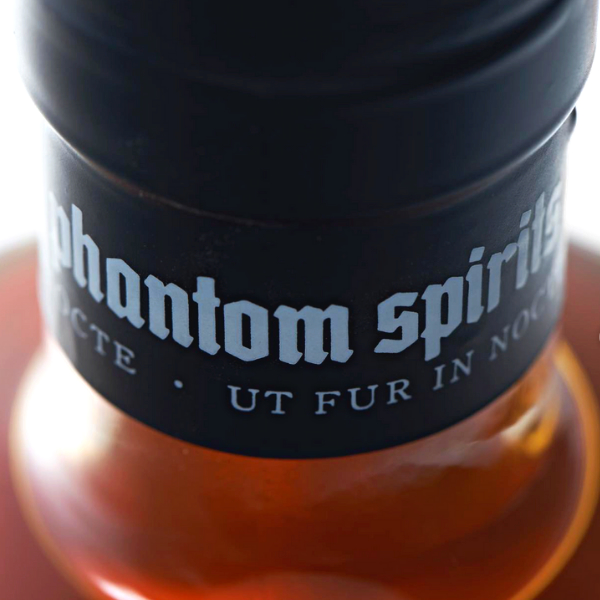 Blog
---
There's a ghost in my house…
We've kept our beady third eye on Denmark's Phantom Spirits ever since their initial beer barrel-aged rum project was released back in 2016. Having witnessed them go from strength to strength with mercurial precision, we thought it was high time we invited them to join the Distant Lands family. They represent experimentation, collaborative spirit and an unquenchable thirst to to not only explore, but push the boundaries on how to produce, present and enjoy spirits, wine, beer and hybrid drinks. With an MO like that it, and the stars aligning, it only made sense to make room for this spirits producer in our portfolio and for us to import this amazing craft spirits brand from Denmark.
'Phantom Spirits is a Council established to disrupt the New World Spirits Order by infiltrating The Purveyors of injustice by way of the Shadow.'
Not DJ Shadow or Shadowman, just simply, 'The Shadow'. But who is this mysterious masked character?
Spearheaded with a sense of uncompromising urgency, Phantom Spirits is led by Mixen Lindberg.
The brand was launched in late 2016 by Mixen, Frederik Plum, owner of Den Klodsede Bjørn Vodka, and Mikkel Borg Bjergsø, as a way of pursuing the many ideas and concepts that were developed during the creative process of enacting these often provocative, heavy metal spirits.
Since then, founder and owner Mixen has made it his mission statement to build a catalog full of surprises, using the power of partnerships to share unique spirit ideas and bring them to life.
Ranging from rattlesnake-infused Mezcal, Gin distilled with Bavarian Weissbier yeast-fermented coffee, Vermouth made with herbs and botanicals gathered on summer solstice day, frog-infused rum aged in Charles Smith Syrah wine barrels, rum barrel aged Riesling and much, much more.
The production runs are small, typically one-off batches, to keep the audience on their toes, with the brand being broken down into four conceptual subsections:
All Seeing Council Society
Where exploration and aspiration goes hand in hand. The ASCS is Phantom Spirit's gateway to unchartered spirits, beer wine, food and much much more. Welcome!
This is where you will find a myriad of drinks, from the tropical taste sensation of Mango Groove, to balanced Vermouths and Fantasma – a collaboration with our cider making pals Æblerov.
Clergy Barrel Society
Spirits aged in a myriad of unique barrels. Champagne, Cider, Wine, Rum, Absinthe, Coffee Liqueur, Whisky etc…
Although we would have liked to have got our hands on the long since sold out 'Crunchy' frog infused rum (each bottle came with a frog bone), we have sated our need for the Caribbean elixir with 'Burn For Me' the Phantom X Night Flight Orchestra & Weingut Meierer collab. Rum in Riesling barrels! Say what?!
Check for the whisky barrel infused vodka 'Colony of Birchmen' with metal heroes Mastodon too.
Beer Barrel Society
Carefully selected rums in a vast collection of beer barrels from some of the very best breweries in the industry. Equal parts curiosity and friendship.
What better way to celebrate this series than bringing over 'Dark Moon October' for your delectation.
Beer Geek Barrel Society
The series that started it all – Carefully selected rums and freshly dumped beer geek barrels.
Established in 2016 – this series created the blueprint for the rest of the brand to follow. Drinks infused and inspired from the Mikkeller Beer Geek Series.