< All Blog Posts
Res Fortes – From rugged ancient hills… modern elegant wine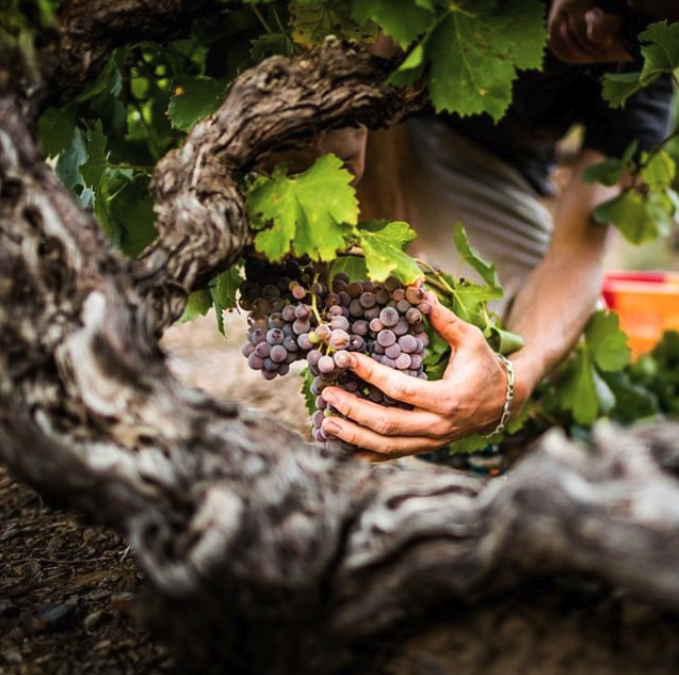 Blog
---
Res Fortes – French wine from the foothills of the Pyrenees
Res Fortes is the brainchild of Moritz Bak, whose love of wine started early with trips to the South of France with his Grandfather. Armed with this love of the country and wine, Moritz devoted himself to the study of wine and winemaking, taking him to some of the greatest vineyards in the world to ply his trade.
When he was ready to set up his own venture, he returned to the place it all started in the heart of the South of France. Moritz had a vision of bold flavours, whilst being terroir driven, so the foothills of the Pyrenees in the Roussillon was the perfect place to select & nurture his vines.
He released his first vintage in 2014 to great acclaim and has been going from strength to strength since. We think getting better each year.
The Vines & Terroir
The vines are at altitude in the Pyrenees, many of which are over 80 years old. The combination of these vines, mineral-rich schist terrain and the perfect grape growing climate of warm summers and cool nights, means that exceptional fruit is consistently produced each year.
All the grapes are hand-picked and carefully selected for only the best fruit. Nothing is harvested until Moritz tastes it. Each of the vineyard terroirs has its unique qualities which dictate how they choose to ferment and blend the grapes and then age the wine.
Res Fortes Wine
This combination of place, climate & attention to detail results in exceptional wines. Throw into the mix the most elegant bottles and you have the wines we absolutely love.
Moritz produces huge full flavoured wines with structure & elegance. Each vintage sees a classic Southern French Rouge GSM blend, a well-rounded white, and a Rose to knock the socks off any Provençal pretender.
He also produces some much smaller batch wines, Merlot Madness in beautiful wax capped, screen printed bottles, of which only 2000 bottles in total are made. And a magical single varietal Syrah called The Traveller, with each bottle in the case having a slightly different label on the theme of mountain pics in homage to the rugged terrain where the grapes are grown.
Res Fortes Rouge 2018
Absolutely banging red, dense and lush, huge dark berry fruit, with spice and brambles. A classic blend of Grenache Noir, Syrah & Mourvedre aged in small oak barrels.
Res Fortes White 2018
A beautiful full bodied white packed with Southern French sunshine. Stone fruits, and apricots from Macabeu, Grenache Blanc & Grenache Gris.
Res Fortes Rose 2019
Seriously lovely drink, a soft & rounded rose, light strawberry & raspberry with a long finish.
Res Fortes Merlot Madness 2020
Voluptuous red berry fruit & plums, classic merlot, but with Res Fortes' full on dense style and firm tannic structure.
The Traveller 2019
First vintage of amazing small batch 100% Syrah from Moritz's best vineyard. Stainless steel matured to show off the Syrah's vibrancy, red berries, spiciness and a dash of white pepper. Bloody lovely!
If you would like to receive our select wine lists and to open an account just email us at s[email protected] or hit the 'Contact' button.