< All Blog Posts
Sponzee Day – 25th March 2022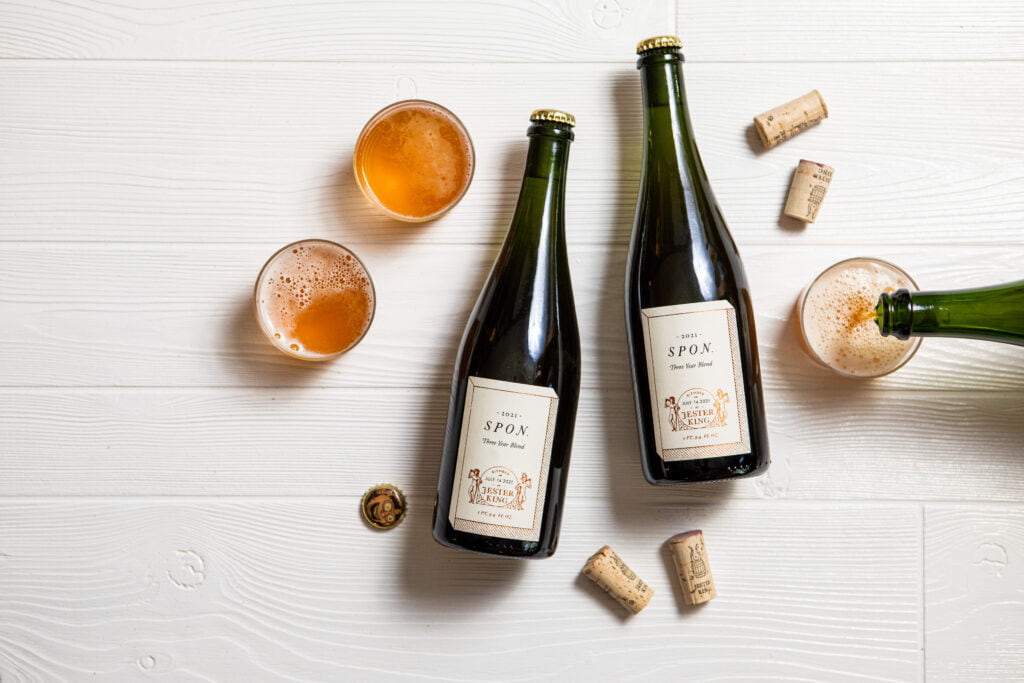 Blog
---
Save the date! March 25th – We're celebrating those wild yeasts from Texas!
On Friday March 25th we will be celebrating all things SPON from our yeast wrangling friends at Jester King. Known for their renowned adventures into spontaneous fermentation, they have kindly allowed us a tiny allocation of kegs and packaged beers for the UK; most of these incredible beers are lucky to escape Austin, Tx in the first instance!
We have invited 11 venues around the UK to pour various iterations from the renowned Jester King SPON program. The participating venues are:
Beer +Burger Store – London
Cafe Beermoth – Manchester
Dukes – Halifax
Fuggles – Tonbridge Wells
Innis + Gunn – Edinburgh
Junkyard – Nottingham
LHG Brewpub – Bristol
Rutland Arms – Sheffield
Tilt – Birmingham
Thirsty – Cambridge
Wobbly Duck – Newcastle
Recognised as one of the leading farmhouse breweries in the world, Jester King began their SPON project back in 2013 and now release annual versions including the flagship SPON 3 (a combined three year vintage blend) every year. These rare and exclusive pours are not to be missed! Viva #sponzeeday!