< All Blog Posts
Willibald Farm Distillery & Brewery: From Farm to Glass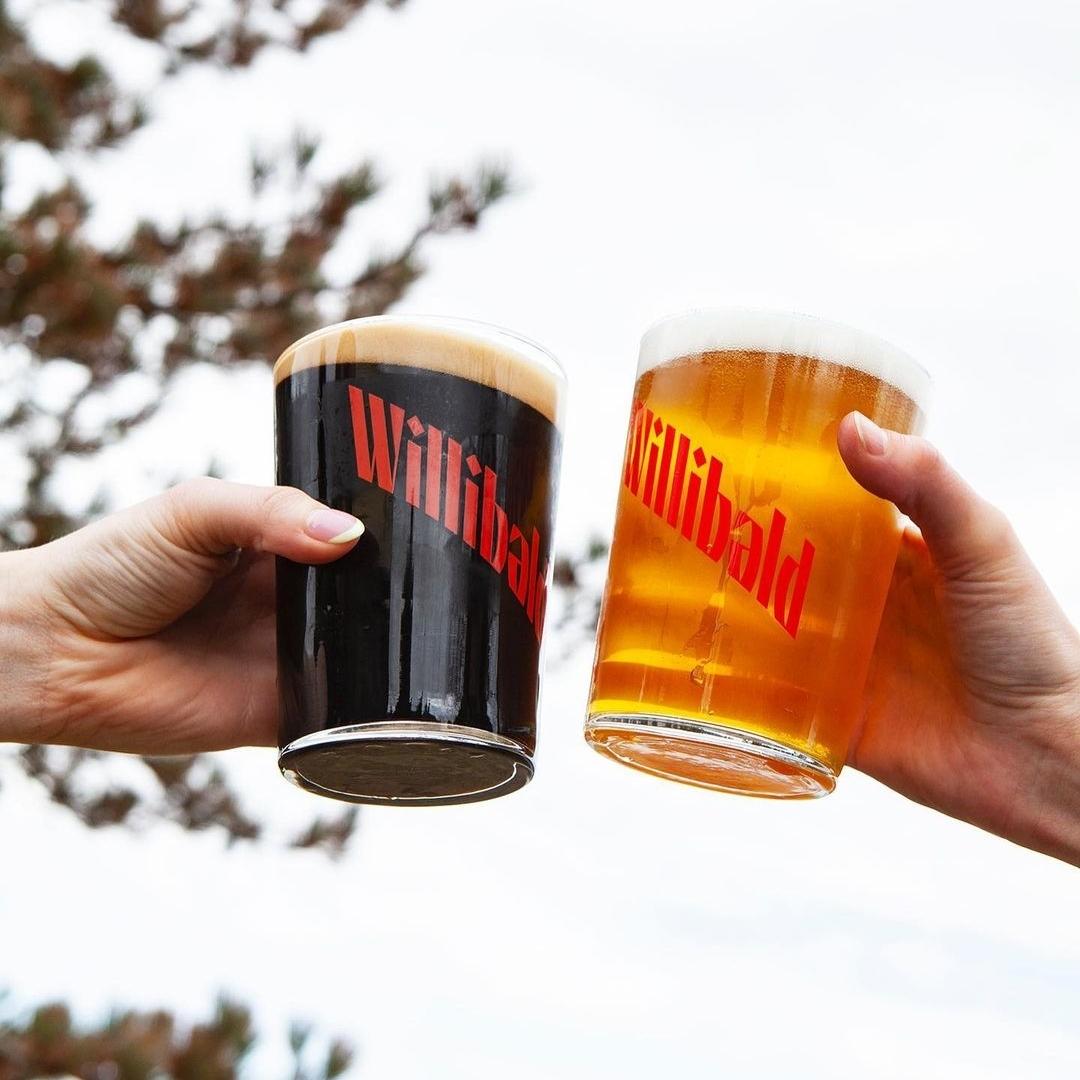 Blog
---
There's been a lot of attention placed on US brewery imports over here in the UK for quite some time now. However as importers and purveyors of fine flavours, we thought it only appropriate to see what was making noises on the other side of the border with their Canadian cousins. And boy did we come up trumps.
Willibald Farm Distillery and Brewery are everything that we love here at Distant Lands about cyclical production, sustainability, innovation and a desire to create flavoursome liquid across the beer, spirits, wines and seltzer categories.
Based in Ontario, Willibald was originally set up in 2017 as a distillery by university friends Cam Formica and Jordan & Nolan Van der Heyden, on the brothers family farm in Ayr.
Born from a love of spirits and all bringing a specific management skill set to the table, the trio set about creating a brand and liquid to match. After self tuition, and plenty of learnings through trial and error, products like their barrel aged gin in new oak have finally made it into the public arena. And exemplifies their desire to contribute something new and interesting to an already busy category. Given their interest in barrel ageing and wood, it's only appropriate that they apply the slow rules of nature, time and patience to all the things that they do. 
Being based on the farm allows Willibald to really justify provenance, as the team farm the land for grain, as well as growing lavender, grazing cattle for the restaurant, or keeping bees. Raw honey is also sold on the farm, and is a constituent part of their Pink Gin, that co-incidentally has been aged in fresh Niagara red wine casks – giving it a natural delicate sweetness and beautiful pink hue.
Given the space to experiment, Willibald have not only included a restaurant and visitor experience to the offering but have also spread their wings into other drinks categories with the brewery side opening its doors in October 2019.
'Our business has been a point of constant change and has been slowly evolving since. We've really tried hard to not be confined to being one thing or to specific standards or historical norms within the alcohol space. Instead of being a distillery-restaurant-brewery, we really look at ourselves as being a flavour company. Wherever that leads us is the mission that we're on.'
That mission to include a brewery saw them invite Joe Freund on board as their brewer. As not only a long time school friend he also came with an enviable CV that see's Monkish, Jolly Pumpkin, Beavertown, and Ale Farm all listed as a part of his journey to head brewer at Willibald. The beers being produced, like their spirits are on point with balance and nuance all at the heart of what they do. Untapped seems to agree too, with many of their pales and iterations of, scoring highly on the reviews based site. Not bad for a brewery that has only just found its feet and started amidst adverse conditions. 
'We do a ton of IPAs because of how popular they are but it seems like most of our team prefer drinking lagers. This seems to be a common thing with brewers. Joe likes experimenting with hops that are limited or hard to find. For example we have a contract with Freestyle Hops in NZ which is pretty hype and we aren't sure if many if any breweries in NA have access or use them. In terms of barrel aging we are slowly filling barrels from the spirit side of our business with stouts and sours. One happy accident we made recently was filling a barrel that we thought was previously filled with Whisky with a spiced stout. It turns out the barrel was actually an old pink gin barrel. We are curious to see how this will turn out as it might have a bit of funk and botanical hints to it.'
'Having the first full year of the brewery during the start of the pandemic was quite bizarre but we've been super fortunate to partner and collab with a lot of industry heavyweights including Bellwoods, Mikkeller, Superflux, Gamma and Fuerst Wiacek. We've also had luck in exporting and have sent beer as far as Japan and now for the first time to the UK.
Also something we don't usually talk about is the origins of our name Willibald which is Jordan and Nolan's grandfathers middle name. When Willibald moved to Canada he removed his middle name from his passport and government documents, he's a man of few words but made it clear that he didn't like the name Willibald. He is flattered that his grandsons named the farm after him but we are pretty sure that hasn't changed his thoughts about the name itself…!'
We're proud to be importing these Canadian beer and spirits as well as their range of thirst quenching seltzers which come in a range of naturally fruited flavours. Utilising vodka made on the farm these seltzers are the perfect adult fruited drink, that once again represents the farm to glass ethic of Willibald. After so much time and attention focused on American beers we thought it only right to shed light on the burgeoning Canadian drinks scene. For more information on the Willibald products that we are importing either contact us here or email [email protected]