< All News Posts
Latest Releases 23.05.22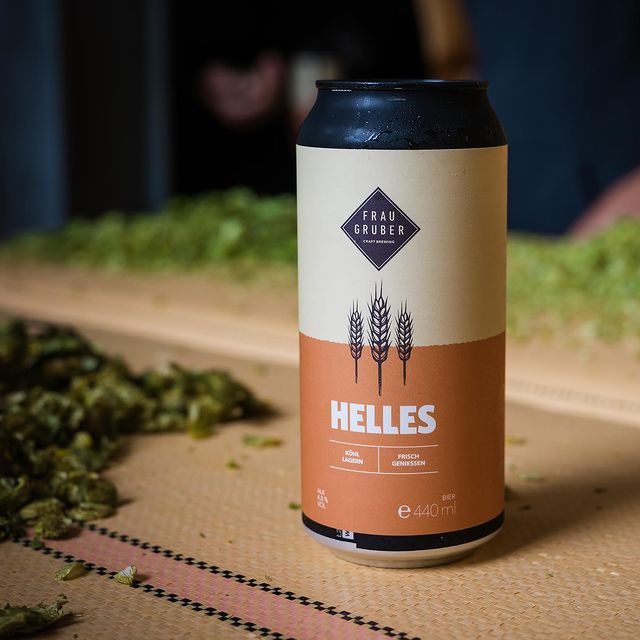 News
---
⚽ This weeks perfectly formed preorder is resembling a replay of the '66 World Cup Final. Minus a football, Pickles or 90,000 people.
But you see where we're going with it 🙂
To sign up for an account simply head over here and tell us a little about yourselves – let's talk!
With FUERST WIACEK, FRAU GRUBER, and our new on-boarders PROTOKOLL from Berlin we've three of the best current German craft breweries out there right now. Facing off against them we have all new brews from a strong English contingent of THREE HILLS, VERDANT, HOLY GOAT (OK technically Scottish but run by an Englishman!) and a welcome return from LITTLE EARTH PROJECT.
🇩🇪 Another new brewery we hear you cry? Yes indeed, PROTOKOLL are a small contract outfit who have a bar of the same name in the Friedrichshain district of Berlin and have been in operation since 2017. We've managed to get our paws on a limited selection of their progressive brews – only 9 kegs + package, so form an orderly queue as this wont last long….Other Germanic business to get excited by includes FrauGruber kegs – first time in a while since we've had those, so definitely a brewery to get on your taps, as well as a top quality collab between Fuerst Wiacek and Põhjala
🏴󠁧󠁢󠁥󠁮󠁧󠁿 From home shores there's plenty to shout about with new beers from Little Earth and even a BiB cider from this OG Farmhouse brewery. Holy Goat have teamed up with Ukraines Varvar for a solidarity collab, whilst Three Hills have gone all out in their 'Forbidden Pudding and Cocktail' series. We've a couple to choose from – think Panna Cotta and Daiquiris and you'll be in the right ball park. And last but by no means least we also have a new mega collab beer from partners in crime Verdant X Track entitled 'Equals Pi' a 7.2% IPA for all the arty Basquiat fans out there.
Read on for more info on this weeks super selection…👇
THIS WEEKS FEATURED RELEASES…
🇩🇪 PROTOKOLL
We have a very limited number of kegs from this impressive young German Brewery coming out of Berlin. Focusing on the pales, it's a medley of hop forward beers that explores some of our favourite green friends; including variations on Citra, Mosaic, Idaho 7 and Talus in various NEIPA and IPA combinations. Fresher than the Prince of Bel-Air and awaiting your taps. Tuck in!
🇩🇪 FUERST WIACEK
For our money, and yours, the best Helles on the market is back in the shape of 'Landbier', whilst there is also a cheeky Micro IPA for those who prefer the lower end of the spectrum. With plenty of body 'Dream No 13' comes in at a highly repeatable 2.5%. We've also another collab, this time with the brilliant Põhjala on 'Ascending Signs' (cans only) – check their other pale collab with Verdant too if that escaped you….all the juice getting loose in the hoose!
🇩🇪 FRAUGRUBER
There's some new beers in stock from the excellent FrauGruber, including two beers for our metal heads inc. the 'Hounds Of Hell' DIPA and the highly rated 'Thirsty Demons', a hazy pale w/ El Dorado, Citra and Galaxy. THE classic 'Helles' – one of the best on the market for your money is also back in cans for your picnicking pleasure.
🏴󠁧󠁢󠁥󠁮󠁧󠁿 LITTLE EARTH PROJECT
They're back! It's been a while since we had new beers from our farmhouse friends in Suffolk. Rest assured though we have some stunners to choose from. We have the annual release of 'Hedgerow Blend', all the foraged dark fruit and English hops, there's 'Sticks & Stones' a complex two year bottle conditioned Bretted banger, as well as a kegged Farmhouse lager and an oak aged dry cider that really see's the wood leave its mark on this slightly sharp but super refreshing cider.
🏴󠁧󠁢󠁥󠁮󠁧󠁿 HOLY GOAT
Two new keg and bottled beers from Dundees finest. We have the 'Goats for Ukraine' collab with Ukranian brewers Varvar – its a Buckwheat Honied Golden sour – but more importantly all proceeds go to the Humanitarian effort for our Ukranian pals, so we urge you to get behind this beer. Doubling up is 'Hyperviolet', another Golden blended sour (one of the bases being aged in wine barrels for two years) but this time with Blueberry, Honeyberry and a finishing hot infusion of Violet flowers for colour and depth.Wow!
🏴󠁧󠁢󠁥󠁮󠁧󠁿 THREE HILLS
It's going festival crazy out there and Three Hills have the perfect 'Festival Juice' for you – a bona fida sessionable 4.0% pale, with plenty of body and a 7 way hop combination to keep your drinkers satisfied. From their 'Forbidden Pudding & Cocktail' series there's also the 'Mango Panna Cotta with Coconut Sour' alongside the heavily fruited 'Strawberry Daiquiri' – featuring an abundance of British strawberries just in time for Wimbledon.
Game, set and match!
To sign up for an account simply head over here and tell us a little about yourselves – let's talk!