< All News Posts
Latest Releases 17.05.22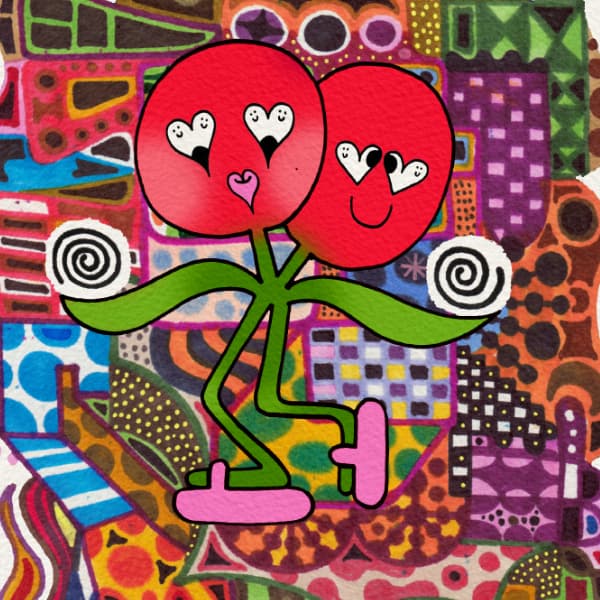 News
---
🍯 Mmmmmmm! MARLOBOBO MEAD!
One of the highlights of the year for us is importing this rare as hens teeth mead.
With production runs that range from 50-500 bottles ONLY, it's pretty damn difficult to get hold of this heavenly liquid from Norway. BUT, rest assured, it's in our sweaty palms and ready for its yearly dispatch. Not only that, we also have beer and a Pet Nat from the guys, who rate as one of the top 5 Meaderies in the world – more on that below or read our Marlobobo blog here.
To sign up for an account simply head over here and tell us a little about yourselves – let's talk!
Other highlights from this pre-order inc. fresh drops from ALVINNE – those Sultans of Sour have a new batch for you all that features both keg and package versions of their latest and greatest. Be aware though, due to an expensive harvest, this may be the last time in a while that we see the big fruit additions from Alvinne, so stock up to avoid future disappointment.
BARON are back for their monthly excursion – another two cracking beers pulling up on time and ready for your fridges and taps – they are making a quiet noise with their beers – jump in to see what the fuss is all about from Jack.
VAULT CITY & PASTORE are readily flying the flag for UK fruited sours right now – and quite frankly smashing it. We've got beers from both with a Wonker-esque Wagon Wheel Sour from VC (what else?!), although not to be outdone Pastore include 'Zuppa Inglese' in this weeks line up. The definition? A trifle pastry sour with raspberries, strawberries, blackcurrants, redcurrants & vanilla. Hundreds and Thousends are entirely optional of course. Keep reading for more info on all this weeks new drinks…
This Weeks Featured Releases
🇳🇴 MARLOBOBO
It's back! We're giving more focus on Marlobobo and their products through the week, but for the uninitiated, here's your starter for 10. 
They're a world class meadery from Norway utilising hyper local honey.
Most of the products are made with very high fruit concentrations (so either small amounts of water or no water at all).
Top 5 ranked with a 4.5 overall rating on Untapped. Boom!
TEN meads to choose from – inc. three beers and a Pet Nat. 
Tip? Check for the extravagant BA Wildberry Doofus – A Bouchet style mead (caramized honey) that has been aged in Buffalo Trace barrels w/six different berries, and further conditioned on Ugandan Vanilla. *Smacks lips*
Artwork? Barbapapa meets Matisse – beautiful! Best name goes to the brilliance of 'Bumfuzzle'.
The price? Punchy – but that's because Norwegian bees are some of the best paid in the world. But trust us, worth every penny.
Stock? Limited – so given last year we ran out and had plenty of requests after initial orders, our advice would be STOCK UP! 
🇧🇪 ALVINNE
We have fresh fruited beers in from Alvinne (bottle & keg) including 'Berlinner Kweeper Quince' – a brand new version of their fruited Berlinner weisse macerated with quince. When was the last time you had a quince beer? Never? Now's your chance. 'SigPhi Blackcurrant' – a Flemish blend of dark sour Sigma & blond sour Phi, macerated with Blackcurrants also makes the cut. For max opulence try the 'Cuvee Freddy Bosbes' too –  a strong flemish dark sour aged in red wine barrels and macerated with blueberries. That's gonna be big…
🏴󠁧󠁢󠁥󠁮󠁧󠁿 BARON
Definately rubbing shoulders with their hoppy peers, Baron bring two new bangers to the game.
'Grog!' 6.4% IPA – A hazy IPA, combining Motueka's lemon tartness with Riwaka and Rakau; for a smorgasbord of Southern Hemisphere juiciness.
'Bench Warmer' 5.8% Pale – A chewy, hyper-hopped Citra and Nelson Sauvin number, displaying all the grape and gooseberry goodness of Nelson with the tropical zestiness of Citra. Keg and package in stock for you. 
🏴󠁧󠁢󠁳󠁣󠁴󠁿 VAULT CITY
Yeehaa! Get your sh*t kickin' boots on – its Wagon Wheel time! Everyones favourite biscuit based treat gets the VC treatment. Juicy strawberries, dark chocolate, sweet biscuit and fluffy marshmallow, are all invited to the hoedown, whilst we also have their much anticipated collab with fellow sour mongers PASTORE. The result is 'Papa Doble' – based on the Ernest Hemingway tribute cocktail with grapefruit, lime, cherry and banana, with that wonderful sour beer base both breweries are known for. 
🏴󠁧󠁢󠁥󠁮󠁧󠁿 PASTORE
Three different expressions from Pastore this time – from the bonkers to the more refined. We have the afore mentioned ' Zuppa Inglese' a zingy Trifle pastry sour stuffed with forest fruits & vanilla, sitting next to their annual house release of 'Saison della Casa', a spritzy, vinous mixed ferm saison. The DDH 'Angioletto' completes the line up, using Motueka & Galaxy in the dry hop for a vibrant, extra juicy, tropical fruity hit. Nom nom nom.